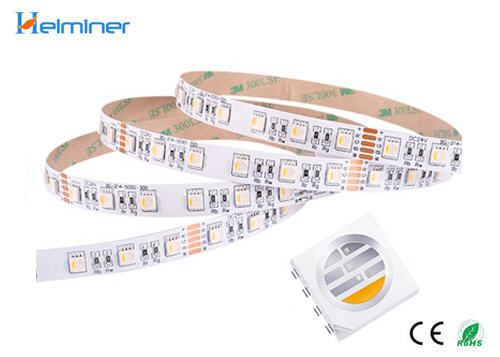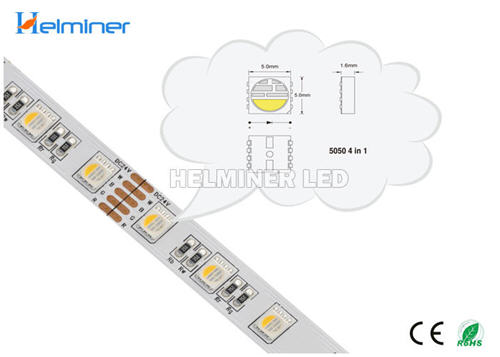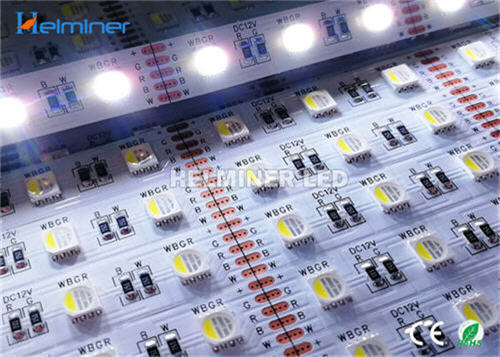 RGBW LED Streifen für buntes und rein weißes Licht
1. Chip : Epistar SMD LED Chips, super brightness, low light decay, long life time.
2. PCB : High quality double layers PCB, at least 2 ounces or 3 ounces in particular models.
3. Color : All the LED were produced by our own factory, we can keep the Same bin number RGBW SMD LEDs for different production batches for the same customer.
4. Competitive price : direct factory wholesale price. fast DHL shipping
5. CE RoHS approval, high quality, 3 years warranty.
6. Sample test before order is ok. OEM yes.
| | |
| --- | --- |
| Model | HS-B01/RGBW |
| Working Voltage | 24v DC / 12v DC |
| LED Qty | 60LED / Meter , 72LED / Meter , 96LED / Meter |
| Color | RGB+3000K, RGB+4000K, RGB+6000K, OEM Yes |
| Dimension | 12mm PCB board. 5Meters / Roll |
| Waterproof | Yes . IP65 IP67 IP68 can be chosen |
Colour Changing LED Strip with Real White (RGBW): 4-IN-1 RGBW STRIP
RGBW colour changing LED strip lights, designed with a dedicated white colour temperature and perfect for transforming a space. They give you full control so you can change the look of a room depending on your mood.
Welcome to visit our company Facebook , to check more LED strip information and production video.

Facebook
Email US Right now, Very best wholesale price, Low minimum order quantity, Fast Shipping
Gmail : LED.HGY@GMAIL.COM
---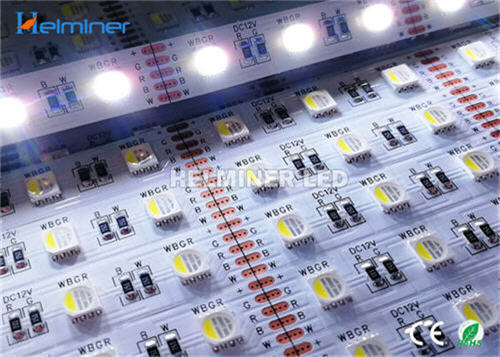 RGB & RGBW LED-Streifen für Farbeffekte - LED-Studien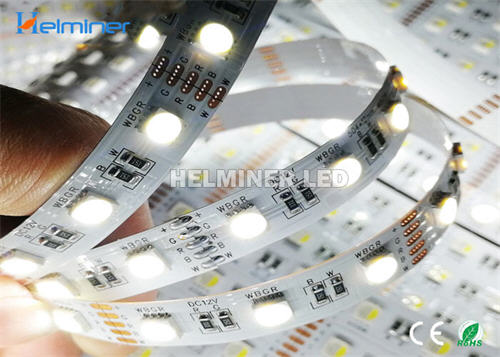 Helminer RGBW LED STRIPS offers the best of both worlds, RGB color changing LED Strips with a White LED that ranges in color temperature from 3000K and 4000K to 6000K or OEM. Therefore you are able to produce color changing lighting as well as white light.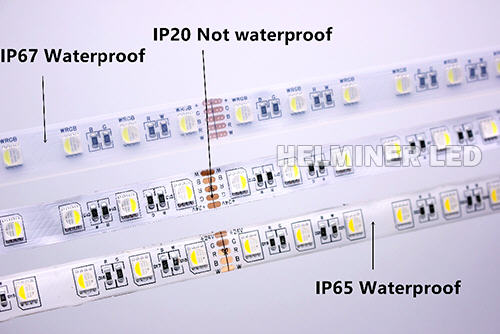 except the 60led/meter, there also have 72led/meter . 96led/meter rgbw led strip.

72LED/Meter RGBW LED STRIP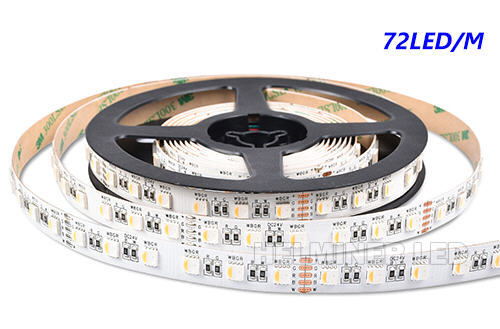 LED-Streifen RGBWW - 4in1-LEDs - 72 LED/m - 24V
Die neueste Form der RGBW und RGBWW-LED-Streifen besteht aus 4-in-1 LEDs. Dabei sind alle 4 Farben in ein LED-Gehäuse integriert. Damit haben Sie nicht mehr abwechselnd weiße und RGB-LEDs auf dem Flexband und eine homogene Lichtverteilung selbst auf kurze Distanz. Eine ideale Lösung z.B. für Effekt-Lichtanwendungen und Akzentbeleuchtungen entweder für direktes oder indirektes Licht.

96LED/Meter RGBW LED STRIP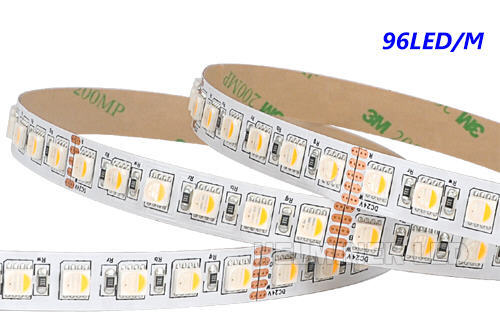 RGBW-LED-Streifen mit Farbwechsel jeglicher Art. 12V oder 24V für den Innenbereich. Freie LEDs oder geschützte Strips. Auch Maßanfertigungen sind möglich.
Thanks for your interesting, our website is updating now . Please contact our sale manager for more information :
Email : emma.helminer@gmail.com
Email : Helminer@hgytec.com
Dimension :


RGBW Streifen / LED-Strip / indirekte Beleuchtung/ LED-Controller
RGBW LED Streifen sind wie auch RGB Streifen mit RGB Chip versehen und generieren Millionen von Farben. Der Unterschied zu RGB LED Streifen besteht darin, dass RGBW LED Streifen ebenfalls mit einfarbigen weißen LED Streifen ausgestattet sind. RGBW LED Streifen vereinen so die Vorteile von einfarbigen LED Streifen hinsichtlich der Effizienz und der Farbwiedergabe, mit den Vorzügen von RGB LED Streifen (buntes Licht mit einstellbarer Leuchtfarbe).