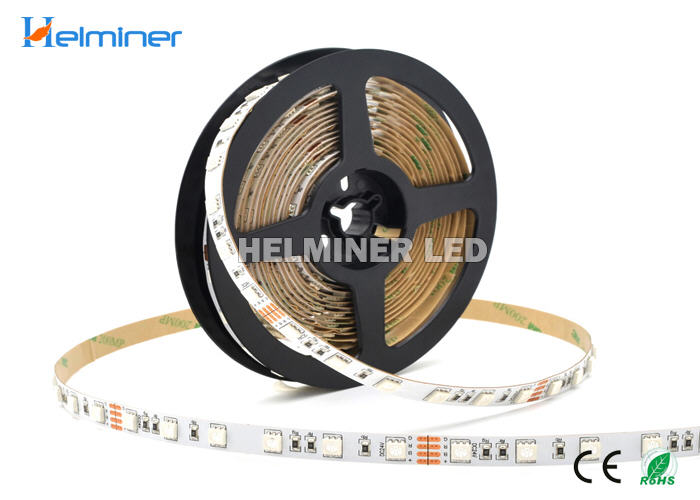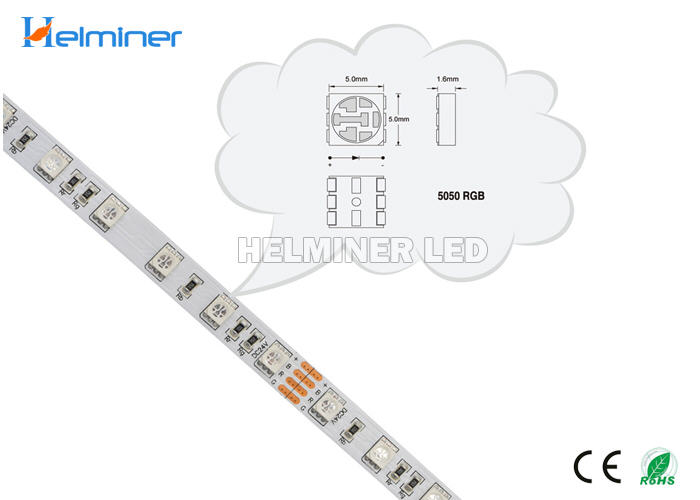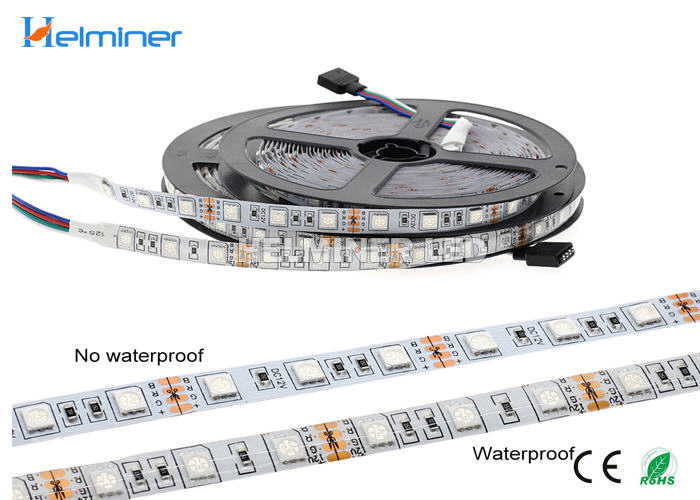 5Meter RGB 300 LED SMD 5050 LED Strip Light DC 12V
1. Chip : Epistar SMD LED Chips, super brightness, low light decay, long life time.
2. PCB : High quality double layers PCB, at least 2 ounces or 3 ounces in particular models.
3. Color : All the RGB SMD LEDs were produced by our own factory, we can keep the Same bin number RGBW SMD LEDs for different production batches for the same customer.
4. Competitive price : direct factory wholesale price. fast DHL shipping
5. CE RoHS approval, high quality, 3 years warranty.
6. Sample test before order is ok. OEM yes.
| | |
| --- | --- |
| Model | HS-B01/RGB |
| Working Voltage | 24v DC / 12v DC |
| LED Qty | 60LEDs/Meter, 5Meters/Roll |
| Color | Red + Green + Blue |
| Dimension | 5000 * 10 * 2 mm |
| Waterproof | Yes . IP65 IP67 IP68 can be chosen |
| Other Option | 120LED.Meter is Yes |
High Quality Epistar SMD 5050 RGB LED Strip | 24V and 12V can be chosen
Helminer LED RGB LED strip , consists of high quality constant voltage variants with the ability to create millions of color . rendering options offered by color mixing diodes. provides consistent, color rich illuminations with optimal efficacy while complying with all safety requirements as defined by CE RoHS standards. This flexible LED strip is engineered to operate with optimal luminous efficacy and consists of 10mm wide, 4 oz. density copper PCB, fitted with 3M adhesive tape for secure installation.
High Quality RGB 3-in-1 Color Changing Strip Light
Application :
1.Widely used for home decoration use, hotels, clubs, shopping malls.
2.Architectural decorative lighting, boutique atmosphere lighting.
3.Extensively applied in Backlighting, concealed lighting, channel letter lighting.
4.Emergency & security lighting, advertisement sign lighting.
5.Decorative lights for holiday, event, show exhibition.
6.Applicable for automobile and bicycle decoration, border or contour lighting.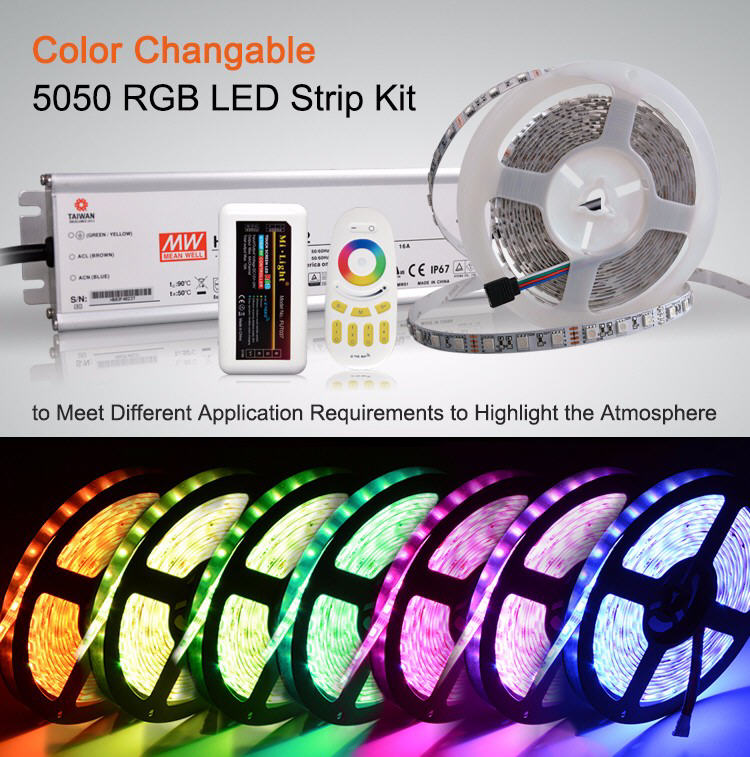 Wholesale Low Cost 5m per Roll 10mm width 60 leds/m 12V 24V SMD 5050 RGB Flexible LED Strips
This 3-color high density LED strip lets you create millions of colors using red-green-blue color mixing. This is a fantastic product used for studio, architectural and decorative purposes. Easy to control using any RGB controllers or dimmers.

Environmental friendly: Low carbon, no radiation, no flicker, and no pollution to human and environment. Safe and stable.
Cuttable every 3 LEDs along the cutting marks, according to practical requirement.
Low power consumption, with 50,000+ hours long life span.
120-degree wide angle illumination, smooth and even light spread.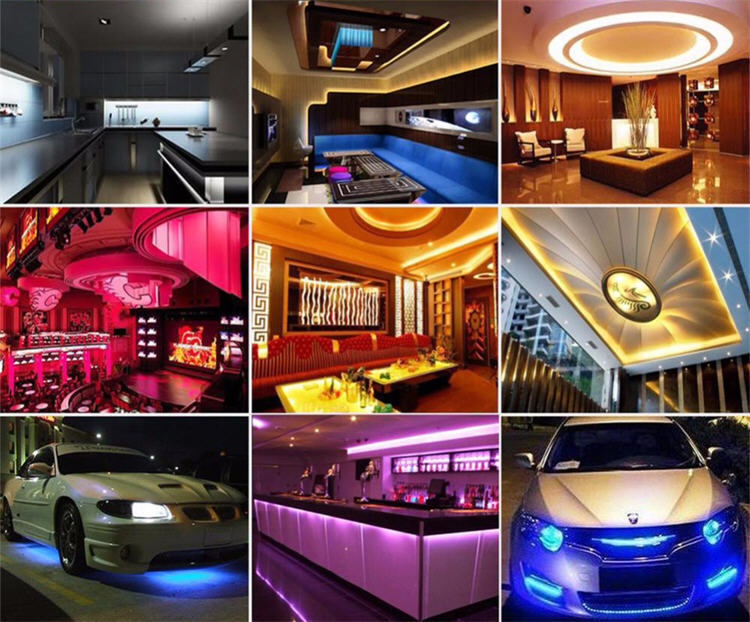 12v 24v DC SMD RGB 5050 LED Strip Light, 60/m, 10mm wide. Super brightness Low light decay.
IP Rating :
IP20: Non-waterproof, available indoor.
Ip65: Silicone glue or epoxy resin, can prevent the splashing water invade, available indoor.
IP67: Silicone tube, hollow, can prevent the big wave water invade; available indoor and outdoor.
IP68: Silicone tube +silicone gel or silicone extrusion molding, completely prevent dust and water invade; available indoor,outdoor and water.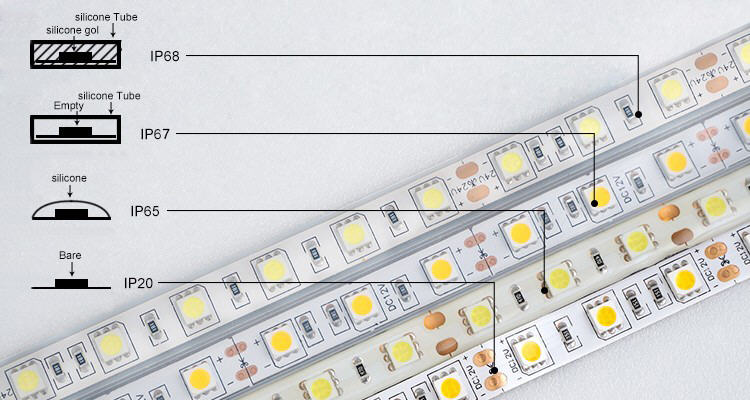 Thanks for your interesting, our website is updating now . Please contact our sale manager for more information :
Email : emma.helminer@gmail.com
Email : Helminer@hgytec.com
Dimension :